Bray Real Estate Group
Bray Real Estate Group represents the region's finest properties with exceptional skill using the most innovative technologies currently available. Bray Real Estate Group offers ultimate privacy and security, speed, and efficiency. Their years of full-time experience have given them a clear understanding of the mindset of home buyers and sellers and a thorough understanding of the regional marketplace.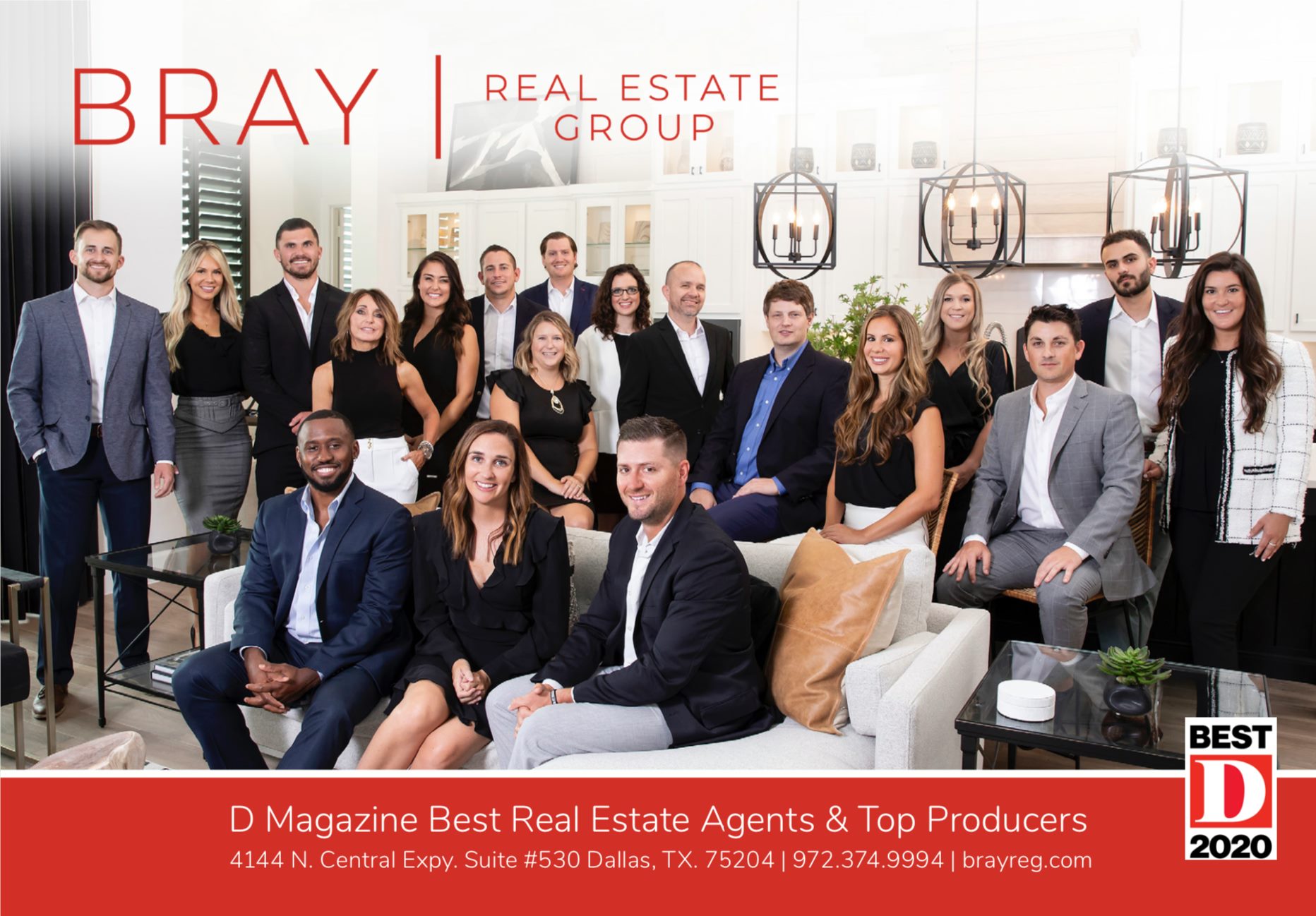 Our Story
Bray Real Estate Group was established in 2017 when Chase Bray, the owner, realized a great opportunity to join a Dallas real estate market that was not only growing, but growing exponentially. As a real estate investor, Chase saw the opportunity to help others with their real estate needs, not only helping other investors, but those wanting to buy, sell, and lease homes!
We understand that buying or selling a home is more than just a transaction: it's a life-changing experience. That's why our team of highly-seasoned real estate professionals is dedicated to providing exceptional, personalized service for all of our clients. We take great pride in the relationships we build and always work relentlessly on the client's behalf to help them achieve their real estate goals.
Our team of experts represent the best and brightest in the industry, and we're always striving to lead the field in research, innovation, and consumer education. Today's buyers and sellers need a trusted resource that can guide them through the complex world of real estate. With our extensive knowledge and commitment to providing only the best and most timely information to our clients, we are your go-to source for real estate industry insight and advice.
At Bray Real Estate Group our goal is to make your realty dreams a reality. Whether you are looking to purchase a home, sell your home, or lease a home, we can help you with a comprehensive solution to fit your every need. Buying, selling and even leasing can be very time consuming, and we are here to help you make it a smooth and easy process!